This is my /now page as conceived by Derek Sivers.
Currently Working On
as of 12/06/2023:
Professionally
Principal Software Engineer at Slalom Build. We're a consultancy, building high quality software engineering projects for other businesses. I'm working across a variety of technology stacks and languages.
Personally
I've been neglecting my playground. It runs on an older version of AstroJS – which desperately needs updating. 
Since the last time I updated this thing, I've started playing more with visualisations, for example, my podcast listening looks a bit like this: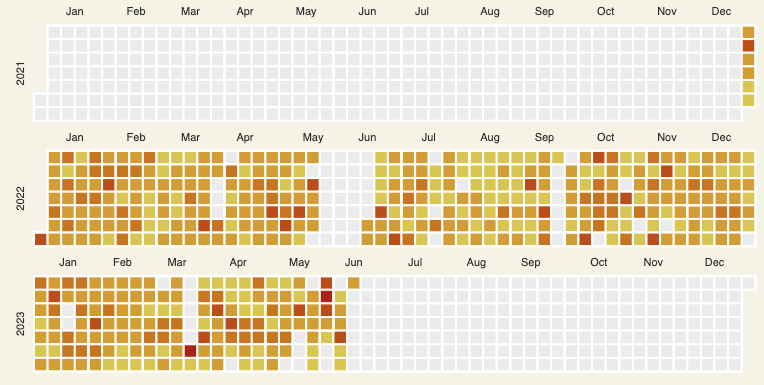 I've used Nivo to emulate the GitHub contributions chart. It was simple to configure and makes me look like I know what I'm doing.
Currently, I'm on a bit of a running hiatus, thanks to two significant injuries – one in each leg – sustained over the past year.
But in lieu of that, I have been putting spare time into improving my Jazz Guitar playing. It is immensely rewarding with so much depth to explore.
Currently Reading